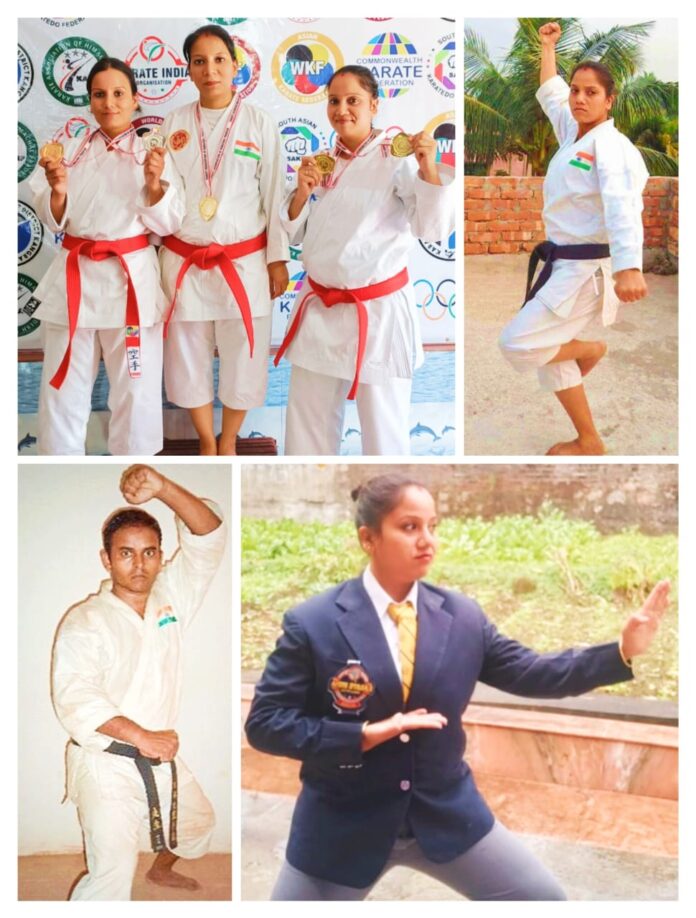 On 16th of July, 2022, Mrs. Ritika Ram, from the district of Kangra in Himachal Pradesh was selected from her district to represent in the State Karate Championship, 2022 organized by Karate Association of Himachal Pradesh (KAHP).
The championship was organized under the supervision of Kyoshi Janak Raj Jamwal, who has built the foundation of Karate in the state of Himachal Pradesh.
In this championship, Shihan Ritika Ram, who is 6th Dan Black Belt, performed phenomenal and secured 2 Gold Medals in the respective categories:
Senior Female Individual Kata

Senior Female Team Kata
Shihan Ritika Ram under the guidance of Kyoshi Janak Raj Jamwal and Shihan Anil Kumar Ram, was also selected to represent the state of Himachal Pradesh in the upcoming National Karate Championship which will be organized next year by Karate India Organization(KIO) under the affiliation of World Karate Federation (WKF).
And that's just half of Ritika's achievement from that day. She has also qualified in Judge (KATA Judge A & Kumite Judge A) and Referee B examination which was conducted under KIO qualified supervisors and examiners.
Now that's a true inspiration for #womenempowerment.
To get more updates, Follow us on
Facebook
,
Twitter
and
Instagram.
You can also join our
Telegram Channel