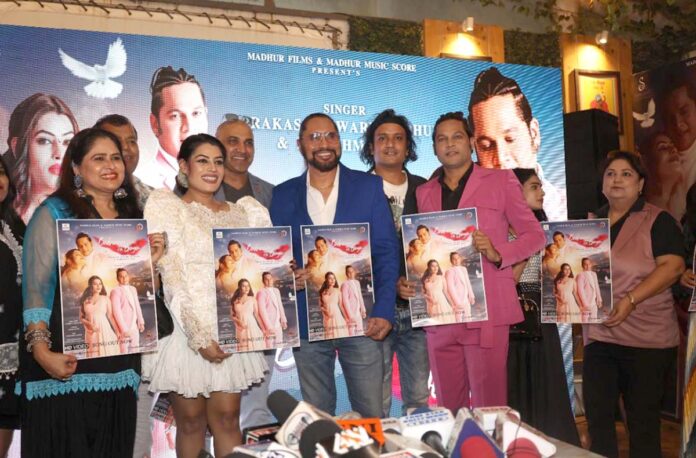 Madhur Music Score (MMS) is excited to present "Badnaam Ho Gaya," a new upcoming track featuring Prakash Tiwari Madhur and Karishma Rao. The song, which is sung by both Prakash Tiwari Madhur and Karishma Rao, is composed and written by Prakash Tiwari Madhur himself.
The official teaser for "Badnaam Ho Gaya" has been released and is available for streaming on the Madhur Music Score YouTube channel. The audio for the song can also be found on Google Play.
The lyrics, composition, and music for "Badnaam Ho Gaya" are all created by Prakash Tiwari Madhur. The song is produced by MADHUR FILMS and features music arranged and programmed by Rajendra Gajanan Salunke, flute by Anand Pawar, and harmonium by Siddhesh Gurav. The vocals were dubbed at Yashraj Studio YRF, and the song was recorded by Vijay Dayal, mixed and mastered by Siddharth Verma.
The music video for "Badnaam Ho Gaya" was directed by Sherrin Varghese and produced by Vertikal Productions. The video was shot at Photofit Studios, with virtual production by The Circuit, choreography by Danny & Kunjan, and assistant choreography by Sunita Datta. The DOP was Parvand Gandhi and the editor was Pankaj Saw. Makeup and hair were done by Naushad and the cast includes Prakash Tiwari Madhur and Karishma Rao.
Watch here:
To get more updates, Follow us on
Facebook
,
Twitter
and
Instagram.
You can also join our
Telegram Channel