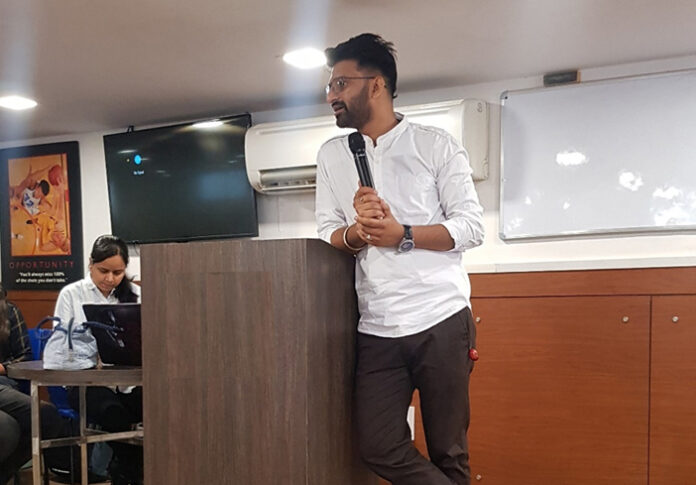 Through an FREE E-Learning Programs, BIG WINGS CLUB has built a unique policy. They've enlisted the help of homemakers, students, and working professionals who want to be Self Made Businessman, providing them with live trainings.
It's an exceptional digitally organized e-learning platform Founded by Sahil Sushant and Co-Founder Miss. Jyoti Jasswal. It is anFREE E-Learning programme that focuses on the skill development by providing courses in a range of fields that can help anyone solidify their abilities. The main aim of the brains behind this venture was to provide top-quality proficiency and abilities.
BIG WINGS CLUB Conducts free Webinars and Seminars in Various Colleges Like and teach the Students on Mainly 6 Life Changing Skills for FREE:
Interview Cracking Skills

Public Speaking Skills

Power Of Subeconomies mind

Personality Development

Money Making Skills

Monetize Your Skills
The founders describe BIG WINGS CLUB as a step closer to Atmanirbharta. A few months ago, the idea of Atmanirbhar India was promoted by PM Narendra Modi, who had said, "Our nation is entering the 75th year of independence. Innumerable people of Assam had contributed towards freedom. Several people had sacrificed their lives, their youth. Now you have to live for New India and Atmanirbhar India". The idea inspired a lot of individuals to start their own ventures and help others to grow.
It started on 5th Sept. 2020 amidst the pandemic and in only some months, BWC started 4 new Successful Startups:
Big Wings Academy (Provides FREE Skills to everyone so that they can make money from the side)

Big Wings NGO

Big Wings Designs

Big Wings Solutions
For More Info You can Visit: https://store.bigwingsclub.com/index.php/guest-lecture/
To get more updates, Follow us on
Facebook
,
Twitter
and
Instagram.
You can also join our
Telegram Channel