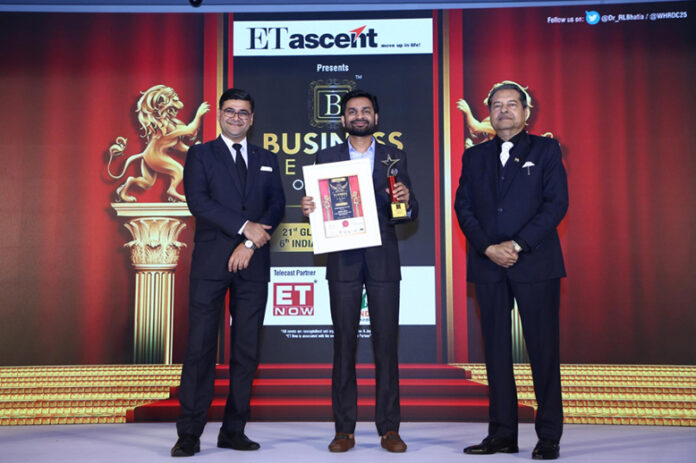 Krunal Mehta, MD & CEO of Mehta Wealth, Gujarat's premium Wealth Management Company won the Entrepreneur of the Year Award at the 20th Global Edition of ET Ascent Business leader of the Year awards.
Mr Mehta was among the around 200 corporates who were nominated for the ET Ascent Awards in various categories. The award ceremony held on February 17 at Taj Lands End, Mumbai brings together prominent business leaders from across the globe. Where the brilliant jury selected the best nominee for the respective award.
It was a moment of pride not just for the team at Mehta Wealth but also for the city of Surat to have our representative walk with corporate giants like Mahendra Group, IIFL, IBM India, Prabhudas Liladhar, Zydus, etc.
Mehta Wealth has been awarded this prestigious award as a result of the continuous pioneering efforts in the field of wealth management, portfolio management services, boosting start-ups and offering complete financial solutions for the HNIs & Ultra HNIs.
He is the mind behind the Global Investor Conference, the biggest investor conference held annually with 500+ attendees and a premier line-up of speakers.
Don't limit yourself – remember You can Achieve all of it that you Believe in, says Krunal Mehta.
To get more updates, Follow us on
Facebook
,
Twitter
and
Instagram.
You can also join our
Telegram Channel