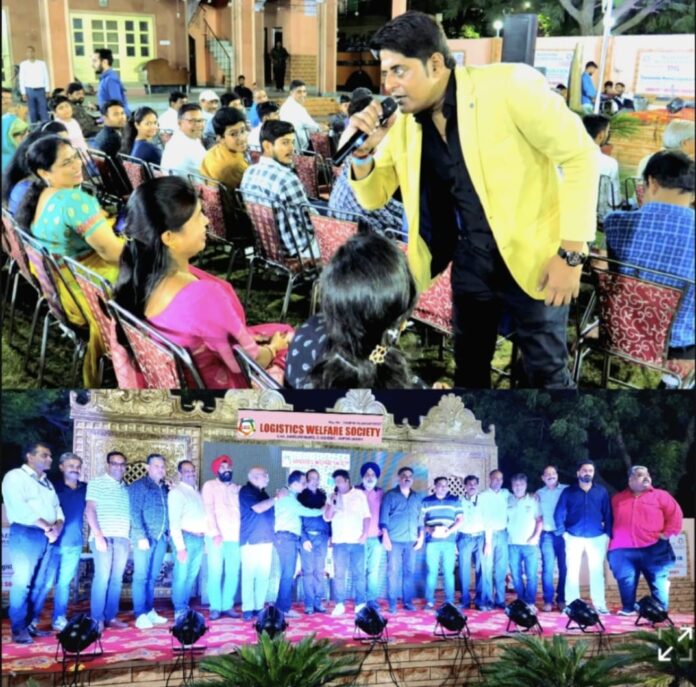 Logistics Welfare Society organized a family gathering and recognition event for all its members at the Shanti Marriage Garden (Jaipur) on August 26, 2023.The program commenced with the invocation of Lord Ganesha. All members associated with the society were present with their families on this occasion. In attendance were the President, Secretary, and other executive members of the Logistics Welfare Society, along with various officials from the logistics sector who participated as Special guests.
The President of the society, Satyendra Pal Singh, reassured the attendees that the LWS family would continue to grow and that their efforts would aim to benefit more and more people by connecting them with the society. He appreciated the past initiatives of the society, such as blood donation camps and medical assistance, emphasizing their commitment to standing by any member of the family in times of need.
The Secretary of the society, Pradeep Jhala, mentioned that even during challenging times like the pandemic, the society never abandoned any family member. Whether it was financial support or distribution of essential items to the needy, the society remained steadfast in its commitment. He also highlighted various commendable efforts made by LWS for the shipping industry, including vaccination campaigns.
During the event, children who had excelled in academics, sports, healthcare, and other fields were honored with memorial medals and certificates. Participants of all ages showcased their talents under various categories, leaving a positive impact on the attendees. The event was hosted and organized by actor and anchor Neel Siwal, who expressed his connection with LWS and its values.
Distinguished members of the shipping industry from the early days of Rajasthan's shipping trade were also recognized and rewarded. The program concluded with everyone enjoying Rajasthani cuisine. The society's goal is to continue growing and achieving greater milestones while providing support to as many individuals as possible. This objective is shared by every executive member associated with the society, supported by volunteers and committee members who contributed to the successful execution of the event.
To get more updates, Follow us on
Facebook
,
Twitter
and
Instagram.
You can also join our
Telegram Channel