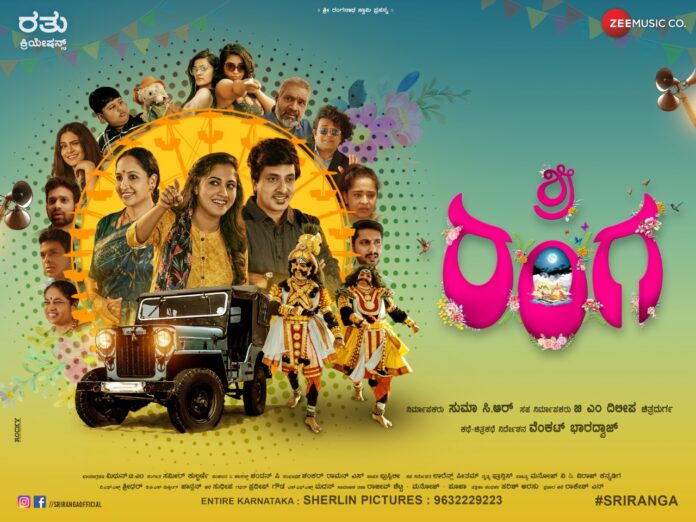 Excellent movie
4* (****)
Sri ranga is an another feather in the Gen Next series of films that has taken Sandalwood by storm in the recent years. Thanks to its director Venkat Bahardwaj's vision & style, Sri Ranga, runs a riot in terms of its style and flair. Though the movie has an rather predictable storyline & screenplay, it pulls the all right high scoring punches, thanks to its characters, casting and hilariously astonishing dialogues spread throughout the film.
Aided with some good cinematography and an excellent humour-laced screenplay Sri Ranga, makes the necessary adjustments to take on the audiences hearts. Production design, costumes and makeup were decent. Music was very good too if not spectacular. On the acting front, it was a well balanced team effort among all actors, who played their characters wonderfully well.
Overall, A must watch movie for all Next Gen movies fans of not only Kannada cinema but all over India. Sri Ranga is a comedy cinema with a difference, as the main characters are very believable, rare for Indian mainstream cinema. This film is another classic example of the essence of new Gen filmmaking and filmmakers slowly but taking over the future of Indian cinema.
To get more updates, Follow us on
Facebook
,
Twitter
and
Instagram.
You can also join our
Telegram Channel