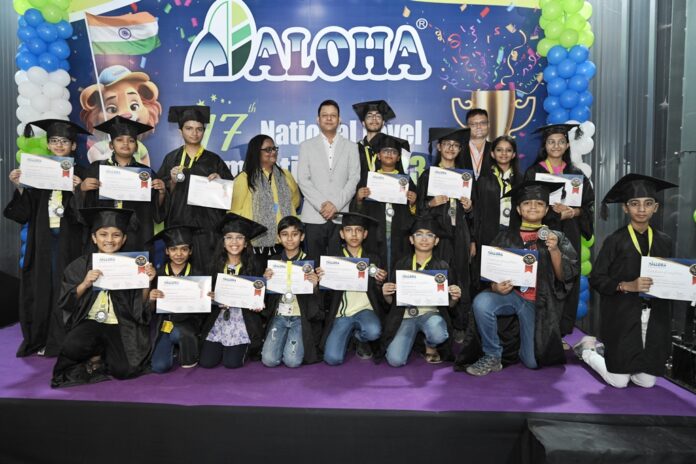 Ahmedabad (Gujarat) [India]: Aloha hosted the competition as a part of Ahmedabad's 17th National Level Battle of Brains. Over 1200 children took part in the competition held in Science City, which is situated on Ring Road. There were seventy questions and examples for the students to answer in this competition. On the other hand, 120 marks were awarded for both Pre Mat Level-1 Category B and Mat Level 1 Category B.
Additionally, pupils were only given six minutes for each paper. Students followed the regulations and took part in the tournament. In addition, a convocation event for the previous class of students was planned, during which certificates and medals were awarded.
To get more updates, Follow us on
Facebook
,
Twitter
and
Instagram.
You can also join our
Telegram Channel