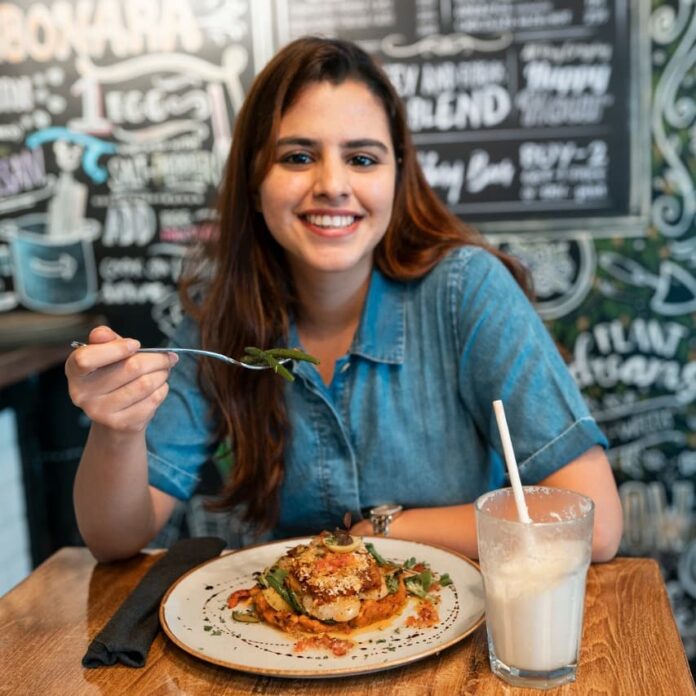 Food, Lifestyle & Fashion Content Creator, Parinaz Kharas of thebombaybloggerofficial is a goal-oriented lady, who wants to make her mark in the digital marketing world.
Parinaz Kharas, an enthusiastic boss lady and a hardworking Brand Consultant, deals with brands on day to day basis while also finding time to create interesting blogs! Her blog thebombaybloggerofficial is all about food, fashion and funkiness!
Writing unbiased reviews on all things food, fashion and lifestyle in Bombay and occasionally around the world, she decided to start her personal blog in 2016. Through her undying passion, she likes to do meaningful collaborations that resonate with her personality and associate with people who help her learn and grow beyond books.
What made you start creating content? And when did you start creating content?
"I started creating content in 2016. Thebombayblogger will be 4 years old this year!
I earlier used to work as a social media manager for a firm and my job involved a lot of co-ordinations with bloggers, which intrigued me and eventually lead me to start TBB."
What makes your content stand out?
"I usually prefer taking brands that your regular blogger will say no to! If the brand resonates with my personality I will definitely promote it and my style of writing and portraying content makes me stand out from the others."
How do you choose what to promote on your feed and what not to?
"I need to connect with the brand and my audience, in turn, needs to connect with me. If I see that happening with the projects offered to me, I do not hesitate to go ahead and promote them."
One instance/experience that made it all worthwhile?
"When I had my first ever e-magazine feature! Which I got on my own merit without any reference and other features too. All those years of waiting for that break, struggling, not getting enough collaborations, etc. It all seemed worth it!"
What does a regular day look like?
"Since I also am a brand consultant apart from being a content creator, a regular day is filled with working on clients, planning my associations and writing articles for various other portals too. On other days its either long hours of shooting and creating content for TBB."
How do you make moolahs?
"I honestly started getting paid only after 2.5 years! I believe that more than numbers, your content and efforts speak for you, so whenever a brand approaches me I lay down my terms and if they`re met then great, if not I do not take it up. Touchwood, I have worked with few brands that keep coming back to me as they know the potential I have in me and the efforts I bring to their esteemed organization!"
Where do you get ideas for your videos from?
"I have just started doing videos on Instagram, I usually look up for inspiration from International bloggers or sit and decide with my creative team."
Weirdest brief ever received?
"Luckily I am someone who makes everything absolutely clear beforehand so never received a weird brief.
If not an influencer, what would you be?
"A brand consultant, which I am currently."
Message/tips for upcoming bloggers
"Please RESEARCH thoroughly before starting haphazardly and always consult a professional! Post that just is confident and consistent."
Instagram link – www.instagram.com/thebombaybloggerofficial
To get more updates, Follow us on
Facebook
,
Twitter
and
Instagram.
You can also join our
Telegram Channel