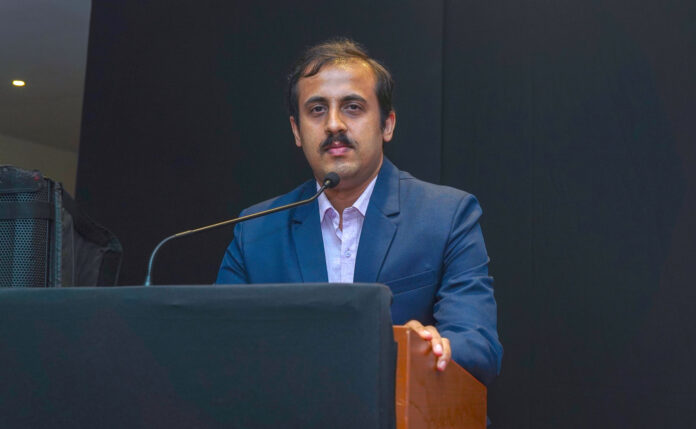 Ravi T Sharma – a Resourceful Advisory Veteran & Inspiration is a Generational Wealth Coach – Spearheading an emerging Community & Consultancy for "Fincrunched" set of people, named Power Money Hub.
Resilient by character, Authentic by nature, Vaulting by habits, and Incredible by all the means – Ravi, has been serving this Wealth Industry for more than a decade. He has helped more than 500 FINTRAPPED people to overcome their situation, and manage their money through his expertise in this domain.
Ravi is based out of Mangalore. He is an MBA, and has started his career with an IT firm in Bangalore in the year 2014. He comes from a lower middle class family, and his parents have given him priceless set of values, which has helped him immensely to become the person he is today. Though, his early professional life was good enough to enjoy, but he was not good enough to manage his cash flow – which resulted in a financial crisis. This was a life-changing point for Ravi.
He took the charge of his financial life to make it better by understanding the entire gamut of MONEY Management. He is a firm believer that anyone & everyone in life is born with an asset, called "Self Belief ". Ravi advocates that our personal finances are our responsibility, and he has a valid point to make. When he started his career, his income was 4 lacs per annum, by the mid of 2020 it raised to 6.5 lacs, by the end of 2020 it reached at 8.5 lacs, in 2021 he started earning 13 lacs per annum and now his per annum earning is 21 lacs. He is leading a debt free, financially independent life. He underlines the success mantra in just 3 points –
Learn to Earn

Spend less Earn More

Regulate & Review your Finances
While narrating his success story through sheer hard work, Ravi has significantly addressed a few thought provoking flaws of our Financial Life Style – Ignoring or misunderstanding the concept of Money, importance of Cash flow management, disowning the responsibility of our own Finances, taking our income casually, depending on only one source of income, showcasing our ability to spend, not our saving ability, lack of planning for finances inflow, investment plans, retirement plans, managing our financial assets, etc. Ravi puts across simple solutions to these problems, that too on One to One basis. He says, "Every individual is different and so is his financial problems." He claims that if you want to grow exponentially, you need to put efforts in an exponential manner too, this means to evaluate and work on passive source of income to have regular cash flow throughout the life.
Ravi geared up his life by taking the challenges regarding helping people through providing Generational Wealth Coaching. He founded Power Money Hub for this purpose, with a mission to help 10 million people by 2025. His Power Money Hub has 2 wings – Community & Consultancy. He helps people in the community by making them learn how to earn money, by helping them create multiple source of income, coaching them on how to manage finance, counsel professional on career building in Finance Stream. Through Consultancy, he helps people in building their financial plans, investment plans and retirement plan. He helps them in making their financial decisions.
With his Subject Matter Expertise, he designs tailor made solutions to the people who are associated with him, and with great pride he speaks about how he has been helping hundreds of people overcome their financial problems and leading a debt free life. He is approachable and he excels in troubleshooting the problems in a very systematic manner.
Ravi has lead many clubs in Personal Finances space for more than a year with the professionals to help them shape their Financial Habits. He also hosts cash-flow games by Robert Kiyosaki for various clubs. He elaborates the methodology of Money Creation & Management, with massive focus on action driven assignments and on tools to review the progress. He is a humble and down to earth person, who lives for his commitments. Highly dedicated professional, who has an aim to help people to attain Financial Freedom. His Power Money Hub is ready to extend the helping hand, come join the community to accelerate your growth everyday. The community bridges the gap of what you are achieving & what you can achieve, whereas the Consultancy provides you the framework and roadmap to correct/restructure your financial cores.
"Quitters ask WHY, Winners say TRY". You are just a step away from the Solution and Ravi is just a call away !! Connect to make the difference.
To get more updates, Follow us on
Facebook
,
Twitter
and
Instagram.
You can also join our
Telegram Channel