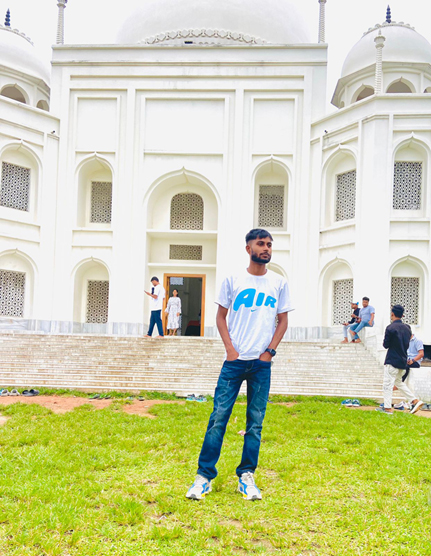 Rocky Khan's journey continues to be a captivating tale of multifaceted talent. From his early roots in Barpeta, India, Rocky's artistic endeavors have spanned various domains, showcasing his versatility and charisma.
A Star in the Making – Rocky Khan's Early Years
Growing up in the vibrant town of Barpeta, Rocky Khan's innate passion for the arts blossomed from an early age. His participation in school plays and local cultural events was marked by his enthusiasm and natural talent. These formative experiences laid the groundwork for a journey filled with artistic brilliance.
Unveiling the Actor
Rocky Khan's journey is not confined to a single artistic avenue. His fervent love for storytelling has led him to the world of acting, where he continues to shine. His performances reflect a raw, unbridled talent, accompanied by unwavering dedication. Whether portraying intense characters or heartwarming roles, Rocky Khan embodies each role with finesse.
A Beacon of Inspiration
Rocky Khan's trajectory from Barpeta to the global stage serves as a testament to the power of passion and dedication. As a versatile artist, model, and actor, he not only captivates audiences but also inspires aspiring talents worldwide.
Stay tuned for more updates and insights into the remarkable journey of Rocky Khan as he continues to make waves in the world of arts and entertainment.
For more information please visit: https://www.facebook.com/rockykhan19?mibextid=LQQJ4d
Instagram link: https://instagram.com/mrocky_khan?igshid=OGQ5ZDc2ODk2ZA==
To get more updates, Follow us on
Facebook
,
Twitter
and
Instagram.
You can also join our
Telegram Channel