Every young entrepreneur needs to be passionate enough to build a bold mindset to set up their start-up. So was Tanish Agarwal, who during the pandemic came up with a great idea of building a start-up which customizes various designs on different products for customers, which Tanish named as 'JP DESIGNS & PRINTS". When the first wave of covid striked the public detrimentally, sideways Tanish started researching on technology associated with the customization and printing of designs. His enchanted interest in designs made him begin with his fresh new entrepreneurial journey.
Building new brands in this fierce market needs a lot of willpower and patience. Tanish's first investment in the business was Rs. 1 lakh, from which he could not save more than 30% of it. A new start-up faces disagreements and confrontations which Tanish took as challenges and stood with courage. Competing with the top players and being an entrant in this field wasn't easy. To reach out to a number of people in the market was truly strenuous for him and his company. The most difficult phase in his journey was carving raw materials and intermediate goods at the time of the pandemic. This wasn't a stoppage; he started hustling and doing more hard work to not let this pandemic demolish his ideas and passion. His continuous endeavour led him to buy machines and arrange goods at the time of the pandemic and this is where, on July 2020, "JP DESIGNS & PRINTS" was launched.
Finding and appealing to the clients was a lot of laborious due to the high engagement of all clients with the well-known brands. The clients were not convinced to engage with the company at its pre-revenue stage. Trust issues of customers were significant problems to solve by assuring them secured payments, product satisfaction and products with 0% damage. "JP DESIGNS & PRINTS" left no chance for the customers to complain about the quality of the efficient work of the organization. It was tough to gain the trust of customers through pre-paid orders as it was not possible for the firm to rely upon cash on delivery, because being customized products, they can't give cash on delivery. As his company started growing clients started trusting them and which made Tanish boom in print on demand.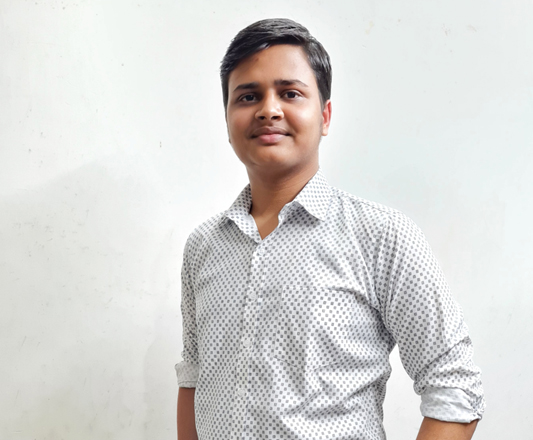 All Indian parents are a bit hesitant when it comes about their child starting up his own business. The same scenario was with Tanish, but with time, he convinced his parents with his creative ideas and with his short-term growth. The immense support of his parents on his entrepreneurial journey created a huge difference in his life, as the support of his parents in his passion is fragmentary.
Tanish states that, in the coming decade, he would like to introduce around 10-15 Hi-Tech machines. He wants to prioritize "JP DESIGNS & PRINTS" in the minds of people whenever they think of high-quality and premium-customized products. He wants to create a vibrancy in his products which conquers the market for customization. Recently he added other services along with his company, such as IT Graphic Designing, Marketing, Media and PR, Social Media services, etc. involving many fields of business. He is also conquering the field of Social Media Services and Media services with great influence and has gained a lot of popularity in these services. He believes that the most prestigious achievements are yet to be marked. He truly believes that his customer-friendly etiquette and positivity will take his company a long way.
Looking into the achievements, we get to know that Tanish was entrusted with "Global Growth Accelerator Award" in April 2021, which was awarded by Growthbeats under the category of business. "Bharatiya Youth Face of India 2021" was presented to him in September 2021. "India Books of Records" in February 2022. "Young Entrepreneur of The Year Award" by TEOI in February 2022, he is the youngest one to receive this award. And recently he was presented with "Assam Achiever Award" in June 2022. According to sources he is one of the youngest entrepreneurs to receive this prestigious award.
Tanish conveys his message to his companions that, "age is just a number and failures act as a fuel to ignite the appetite for growth and success." In the life of an entrepreneur, the hardships augment skills and make a clear lane for esteemed success. He also says that, "My mantra is to stand ahead of the crowd and solely shine as a star beyond the limits of the sky." It is very important to create a differentiator in your business to be the only one who conquers it all. He finds himself to be a distinctive emblem worn by noble houses.
To get more updates, Follow us on
Facebook
,
Twitter
and
Instagram.
You can also join our
Telegram Channel