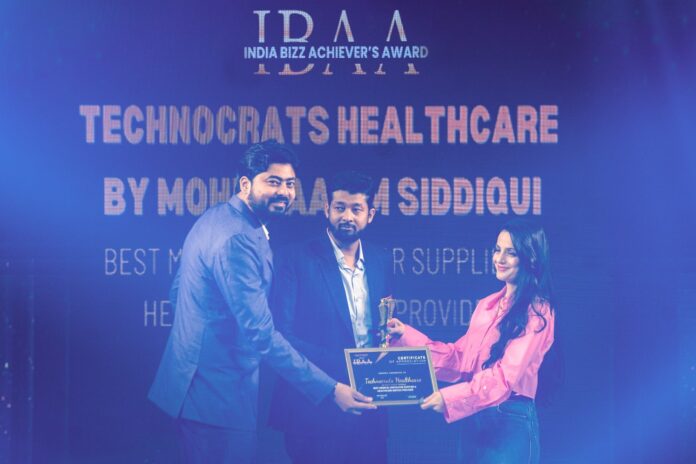 Craftworld Events recently hosted the India Bizz Achiever's Awards 2023, a grand event celebrating business excellence and innovation. Technocrats Healthcare, under the dynamic leadership of acclaimed actress Ameesha Patel, emerged victorious as the "Best Medical Ventilator Supplier & Healthcare Service Provider" of the year.
Mohd Saalim Siddiqui, the driving force behind Technocrats Healthcare, was honored for his pioneering efforts in revolutionizing the healthcare industry. The award recognizes Technocrats Healthcare's dedication to innovation, cutting-edge healthcare technologies, and their commitment to providing advanced medical solutions that are accessible and affordable.
Presented by Ameesha Patel, the India Bizz Achiever's Award highlights Technocrats Healthcare's significant impact on the healthcare sector and its mission to advance medical technology for the benefit of all. The ceremony, attended by Bollywood stars, corporate leaders, and the press, received widespread acclaim for celebrating innovation in thriving enterprises.
To get more updates, Follow us on
Facebook
,
Twitter
and
Instagram.
You can also join our
Telegram Channel