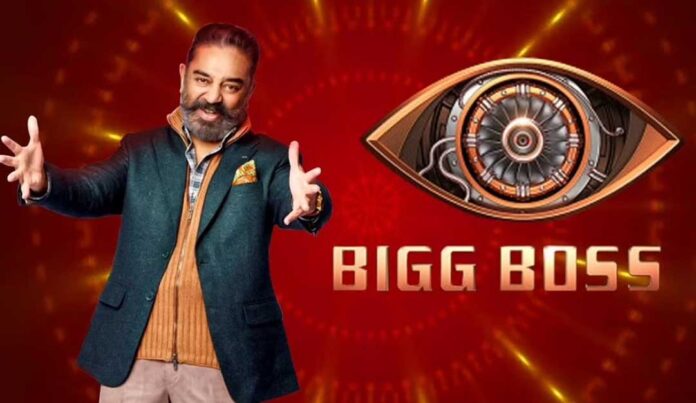 Bigg Boss Tamil Season 6: On October 9, 2022, Kamal Haasan has returned for his sixth season as host of the Tamil version of Bigg Boss. Last season's winners were TV actor Raju, while Priyanka Deshpande and Pavni finished in second and third, respectively.
Voting has begun for the sixth season of the Indian reality TV show Bigg Boss, which is known in Tamil as Bigg Boss Tamil Vote. Here comes the harsh light of day. Bigg Boss Tamil, one of India's most watched and most debated reality shows, is now available 24 hours a day, seven days a week on the OTT service Disney + Hotstar. They do, in fact, provide you with stuff that is intended to cause controversy in order to liven up your otherwise dull time.
There are two sides to the same coin that is, like cons this show also has pros as the life teaching do's and don'ts humanities can also be learned when you see people living their real-life, unlike the reel cinema.
The new home has undergone extensive renovations, such as the reinstallation of a swimming pool. As a protest against the state's ongoing water problem, the swimming pool has either been absent or rendered inaccessible from the show's inception. On the other hand, Bigg Boss Tamil Season 6 will feature an actual pool and ramp. Pictures suggest that this year's season will be more expensive than the last. The living room's walls are all different shades and materials, creating a luxurious and eclectic atmosphere.
Bigg Boss Tamil Season 6 Contestants List
20 contestants entered Bigg Boss 6 Tamil, interestingly this time we can see more commoners, here are list below.
GPMuthu

Mohammed Azeem

Asal Kolar

Shivin Ganeshan

Robert master

Sherina

Nivashini

Ram Ramasamy

Janany

ADK

Amudhavanan

Maheshwari Chanakyan

VJ Kathiravan

Aysha

Dhanalakshmi

Rachitha

Manikanta Rajesh

Shanthi

Vikraman

Quincy
How To Vote for Bigg Boss Tamil Season 6
Bigg Boss Tamil 6 Online Voting
Voting is a crucial part of the Bigg Boss show as there are different methods available to vote for your favorite contestants, here are.
Voting for Bigg Boss 6 Tamil Through Google
Go to Google and type in "Bigg Boss Tamil Vote" or "Bigg Boss 6 Tamil Vote"

Click on biggbossteluguvote or BBTV website

Vote for your favorite contestant by tapping on their name

Bookmark the site for casting your voting again or to check voting results
Bigg Boss 6 Tamil Hotstar Voting
Bigg Boss 6 Tamil voting Process through Hotstar
Get the official Hotstar app from the App Store or Google Play.

Install and Open the Hotstar app.

On the Hotstar registration page, select Sign-Up and Create an Account using Email and Phone.

Now type one of the following into the search bar: "bigg boss 6 tamil vote", "bigg boss tamil vote", "bigg boss tamil season 6 vote", "bigg boss season 6 tamil vote", "bigg boss 6 voting tamil" or "bigg boss tamil 6 vote online".

There will be an official Bigg Boss 6 Tamil show banner.

When you tap on it, you'll see the highlighted "Vote Now" button video player.

Click on that and vote to save your favorite contestant from being eliminated.

You can select and vote only one contestant each day.
Who Is Bigg Boss 6 Tamil Host
All Bigg Boss Tamil viewers can rest easy now because this is the show they've been waiting for. Bigg Boss is one of the most popular and successful reality shows in the world, and its popularity transcends language barriers, However, Bigg Boss 5 Tamil was a big hit and now Bigg Boss 6 Tamil will premiere on October 9 on Hotstar and it will be available by 24/7.
Bigg Boss Tamil 6 is back with a more controversial, more fun, and more entertainment on October 09, 2022, as usual, Ulaganayagan Kamal Haasan is back as the host of this sixth season, and Vijay Television announced its premiere on Twitter with a video of Haasan himself announcing the news.
Bigg Boss 6 Tamil House
The Bigg Boss Tamil 6 house has a special theme this year, The sitting space and bedroom both feature flower patterns, in contrast to the beehive-shaped entrance and other elements of the house. One of the walls gets transformed into a massive rose, Regarding the living and dining space, it includes a gold couch and brightly colored walls, and The interiors of the kitchen and confessional room are decorated in gold, while the bedroom is decorated in blue tones.
To get more updates, Follow us on
Facebook
,
Twitter
and
Instagram.
You can also join our
Telegram Channel