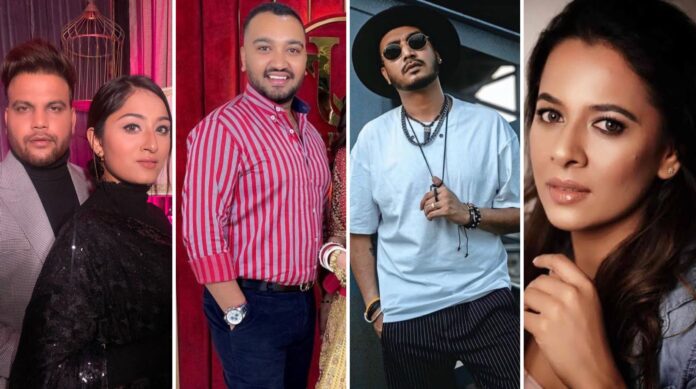 It's every bride's dream to look her best on her wedding day. It goes without saying that the bride's makeup artist is the person who can make or break her wedding day look. So, it's important for every bride-to-be, to choose her bridal makeup artist carefully. And today, we've got for you the list of famous bridal makeup artists from Punjab. So, if you are a bride-to-be from Punjab, this list is something you need to bookmark right now!
Bookmark these amazing Makeup Artists in Punjab for your glamorous bridal look:
1. Arif and Pari Artistry, Jalandhar
Arif and Pari are renowned bridal makeup artists based out of Jalandhar. They are perfectionists and with their 10 years of experience, you can be absolutely sure that you will be the most gorgeous bride ever. Arif and Pari have been awarded the title of 'Best Wedding Makeup Artist in Punjab'. This power couple has won several awards for being the best bridal artist and has worked with celebrities Bharti Singh, Pavitra Punia etc. They strive to create a magical experience for every bride. They use only top-notch international brands like Nars, YSL, Fenty Beauty, Hourglass, Natasha Denona, Chanel, Dior, Estee Lauder, etc as they believe that the bride deserves the best for her most important day. They are master artists who can create stunning and regal looks for each of their brides keeping in mind their outfits and preferences. This makeup artist duo in Punjab assures you a bridal look that you have always dreamt of with utmost sophistication and elegance.
2. UV Ghai Makeup Studio, Ludhiana
UV Ghai is a popular celebrity makeup artist based out of Ludhiana. He acknowledges the needs of his clients and translates them into reality. A bride ought to look beautiful on her wedding day and who better understands than a good makeup artist to give her all the princess feels. From HD bridal makeup to party makeup, his transformations are exceptional. We assure you that his eye makeup is truly sensational and with him, you don't have to worry at all. He has significant expertise in HD makeup. His brides simply love him for his easy going and friendly nature. He can ensure that each of the bridal looks stands out and each one is unique, royal and different.
3. Makeup By Shahid Naar, Amritsar
Shahid Naar is one of the most renowned names in the Indian makeup industry. With years of experience, he makes sure that his brides always stand out from others and look mesmerising as ever. While doing so, the team at Shahid Naar will ensure that each bride is comfortable with her look. Shahid's intense experience has provided him a thorough understanding of the Indian skin type and skin tones, which enables him to do the right amount and right type of makeup on his brides. He also uses the best makeup products like Makeup Forever, Fenty Beauty, Natasha Moor, Tarte, MAC, Chanel, Dior, Estee Lauder, Morphe and Inglot for your trendsetter bridal look. Shahid Naar is one of the most renowned makeup artists of Punjab who has a lot of experience and that makes him very reliable and the best in his craft.
4. Parul Duggal Makeup Artist, Chandigarh
Parul Duggal is popularly known for enhancing the personal style and personality of each of her brides through her makeovers. This ace makeup artist is well known for her versatile and unique style of makeup. Her team uses high-quality products from the best international brands. She has got immense experience in bridal makeup by travelling extensively all across the globe. The naturally flawless look that she gives to her brides is one of the highlights of her work. This makeup artist believes in creating magic through her brushes and transforming not just a woman's face, but also her confidence and attitude. We bet you will absolutely love her work. She is known for her natural-looking makeup which enhances the best features of each of her brides.
Though all of these makeup artists are based out of Punjab, but they all travel throughout the country as well as the world to provide their services to their clients. These makeup artists in Punjab are truly the best and we highly admire their work and recommend them to all the brides-to-be.
To get more updates, Follow us on
Facebook
,
Twitter
and
Instagram.
You can also join our
Telegram Channel