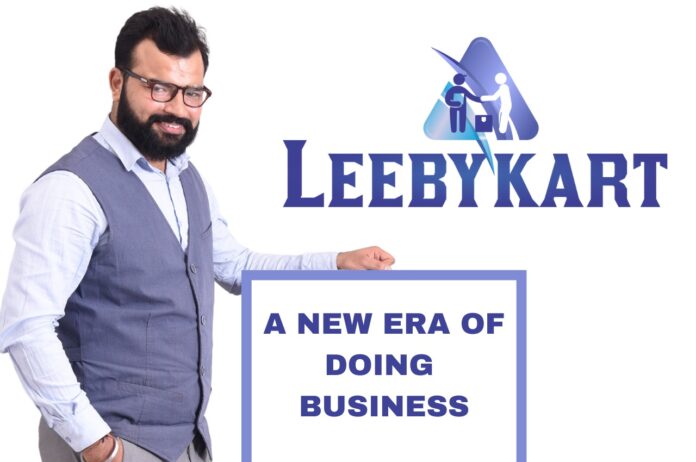 Discover how Leebykart's three-in-one services are changing the game in the e-commerce industry
Dehradun, Uttarakhand [India]: In a world driven by dreams of relaxation and retirement, Mr. Sumit Suhag boldly follows a quote that inspires him, "Relaxation and Retirement is the biggest scam in business. Keep going." With this revolutionary mantra, he challenges conventional ideas of success, urging individuals to embrace a path less traveled, one defined by persistent effort and strong determination.
Mr. Suhag's journey through the realms of business, entrepreneurship, and management has been nothing short of extraordinary. With a background in Software Engineering and a wealth of experience in pre-sales management, Mr. Suhag's journey is proof of the power of determination, resilience, and visionary leadership.
Mr. Suhag's entrepreneurial journey started with Leebykart Services, a venture known for its rapid growth. During the interview, Mr. Suhag shared his inspiration for creating a business that offers three crucial services in one package – Dropshiping, Drop Services, and Digital Products. He was motivated by e-commerce challenges, where high capital requirements deterred many. Through Leebykart, he democratized online entrepreneurship for dreamers and visionaries.
He further explains that Leebykart's unique three-in-one service and competitive pricing set it apart. It outpaces competitors in service range and affordability. Additionally, it stands out by serving on various marketplaces, creating pickup points across states, enhancing logistics, and boosting local manufacturers in the e-commerce ecosystem.
Mr. Suhag's brand is driven by three fundamental principles: Potential, Progress, and Practice. These values form the foundation for their strong dedication to continuous improvement, innovation, and the relentless pursuit of excellence.
Mr. Suhag's belief in "collective growth" resonates deeply with the essence of entrepreneurship. He envisions a mutually beneficial partnership between the company and its franchisees, where success is not an individual effort but a collective accomplishment. By providing a cost-effective, comprehensive business model, he empowers individuals to take control of their financial futures and realize their entrepreneurial dreams.
The journey thus far has been marked by significant milestones, such as enabling sellers to thrive on multiple marketplaces and establishing pickup points nationwide. However, Mr. Suhag's humility shines through as he attributes these achievements to the collective efforts of his dedicated team, franchise partners, and seller associates.
In a rapid-fire round, Mr. Suhag shared valuable insights, emphasizing the importance of seizing opportunities, avoiding confirmation bias, and taking responsibility for one's actions. His life mantra, "Never ask for an easy task, ask them to be worth it," captures the essence of his entrepreneurial spirit.
Mr. Sumit Suhag's journey stands as a striking example of how entrepreneurship possesses the capacity to bring about transformative change. His impact extends beyond merely disrupting the e-commerce sector; he has ignited the aspirations of numerous individuals, guiding them towards the realization of their dreams in the realm of online business ownership.
To learn more, please visit http://Leebykart.com
To get more updates, Follow us on
Facebook
,
Twitter
and
Instagram.
You can also join our
Telegram Channel