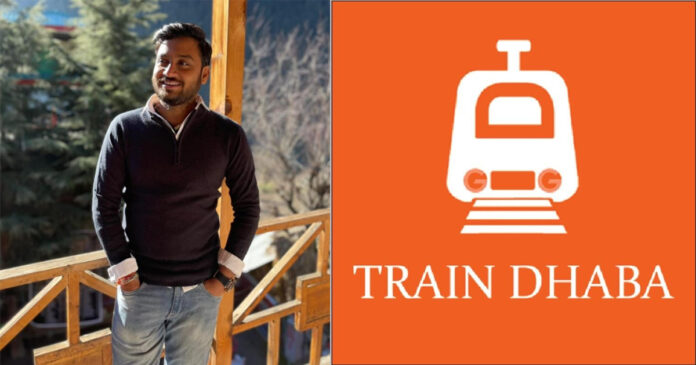 Discover how Train Dhaba is reshaping the dining landscape aboard Indian railways, under the leadership of Abilash Marupilla.
Vizag, Andhra Pradesh [India]: On our train voyages, when we crave both variety and quality in our meals, Abilash Marupilla, the Managing Director of Train Dhaba, emerges as a true force reshaping the dining landscape aboard Indian railways. His journey with Train Dhaba, an Indian multinational restaurant aggregator and food delivery company, has not only transformed the way passengers experience food on trains but has also laid the tracks for culinary excellence.
Abilash Marupilla, an expert with seven years of diverse experience, pursued his education in Bachelor of Technology (BTech) with a specialization in Aerospace, Aeronautical, and Astronautical Engineering. This technical background, coupled with his passion for hospitality, enabled him to envision and create a unique solution for train travelers seeking a delightful dining experience.
Train Dhaba is more than just a food delivery service; it's a movement that Abilash initiated to bridge the gap between travelers and quality cuisine. His vision was to ensure that passengers could savor a wide array of delicious meals while traversing the vast Indian rail network. "I wanted to bring the joy of dining to train travelers," says Abilash.
Train Dhaba serves as a conduit, connecting passengers with a multitude of food options delivered directly to their seats. With a user-friendly mobile app, passengers can effortlessly place orders using their PNR number or mobile number. The company's central kitchens operate with the capacity to deliver happiness in bulk, catering to group travelers, friends, and families alike.
Train Dhaba doesn't just stop at convenience, it's also dedicated to meeting passengers' specific dietary needs, such as diabetic or high blood pressure diets. Their commitment to hygiene, quality, and taste ensures that every meal is a delightful journey in itself.
With Abilash Marupilla at the helm, Train Dhaba continues to deliver more than just food, it delivers a memorable culinary journey, making train travel an exquisite experience for passengers across India. Abilash's visionary leadership and commitment to quality have propelled Train Dhaba towards becoming the go-to destination for passengers seeking a delectable dining experience on the rails.
To learn more, please visit https://traindhaba.com/
To get more updates, Follow us on
Facebook
,
Twitter
and
Instagram.
You can also join our
Telegram Channel