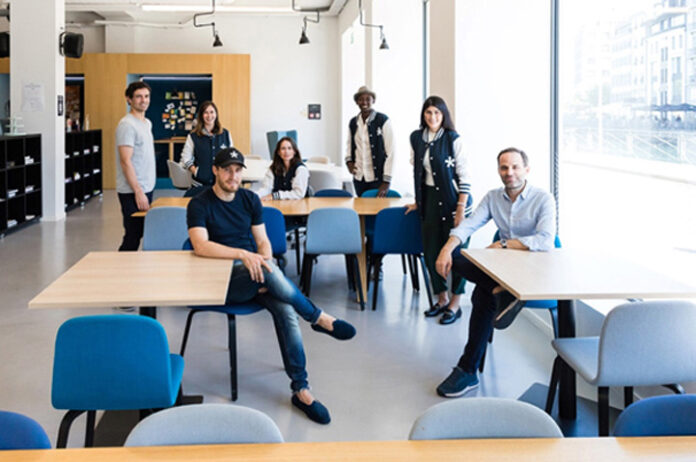 With a track record of 100% job placement, the Academy aims to equip the students with the top skills to succeed in the professional world
Seedstars brings to India, Seedstars Academy, the first-of-its-kind transformative tech and entrepreneurship school for path-makers, problem solvers, purpose seekers and those looking for meaningful careers in tech. This school will help students acquire the hard and soft skills to become a part of a company's growth story or equip them with the tools and skills to launch their own startup.
The widening digital skills gap was evident in businesses across the world even before the covid era. But the pandemic has accelerated the urgent need for specialized digital skill sets to assist businesses in better integrating with the wide range of technologies and platforms available today. In fact, 82 percent of open positions now call for some form of digital expertise.
With its 2-Year, full-time course, Seedstars Academy is here to address this skills gap in both entrepreneurs and the talent pool. This course will foster the students' entrepreneurial and creative sides. The summer course will assist the students in developing the 21st-century skills necessary to succeed in the workplace, whether one chooses to be an employer, a freelancer, or an entrepreneur. Participants can complete the course without any prior experience or education requirements and go on to work as programmers for national or multinational companies or launch their own businesses. The academy will annually train hundreds talents on-campus and equip them with digital and business skills.
Talking about the launch, Alisee de Tonnac, Co-Founder and CEO of Seedstars said, "These days, hiring decisions are made based more on a candidate's holistic skill set (which may include additional skills from different industries) than just their prior work experience or educational background. The courses at Seedstars Academy not only emphasise preparing students for the rapidly changing workplace by upskilling and broadening their knowledge, but also increasing the number of founders with the capacity to establish high-growth businesses and developing frontier market talent for the future of work."
Adding to the above, Aayur Kaul, Program Director, Seedstars Academy said, "With a 250,000 Member Network and 30 years of combined experience, our academy has a 100% success rate of securing employment at high-profile tech firms including Apple, Google, Microsoft, and Facebook. The youth today in our country is unaware of the necessary skills that the new industries demand. Therefore, there is currently a significant employment and skill development gap. Our program helps people develop marketable skills and provide intense preparation for a wide range of careers."
The learning at the Academy is facilitated through an innovative-yet-proven curriculum and pedagogy. The process develops the mindsets and skillsets that are in demand on the market in high-impact industries. The program is entirely based on real challenges, students will solve challenges that developers face in their daily jobs and in the latter part they will build their own startup: design a value proposition, test it with real customers/ suppliers and run experiments that produce actual evidence to support their business. Students will receive help and direction from the global network of mentors at Seedstars Academy throughout the process.
Interested applicants can login to https://academybengaluru.seedstars.com to know more about the program.
To get more updates, Follow us on
Facebook
,
Twitter
and
Instagram.
You can also join our
Telegram Channel