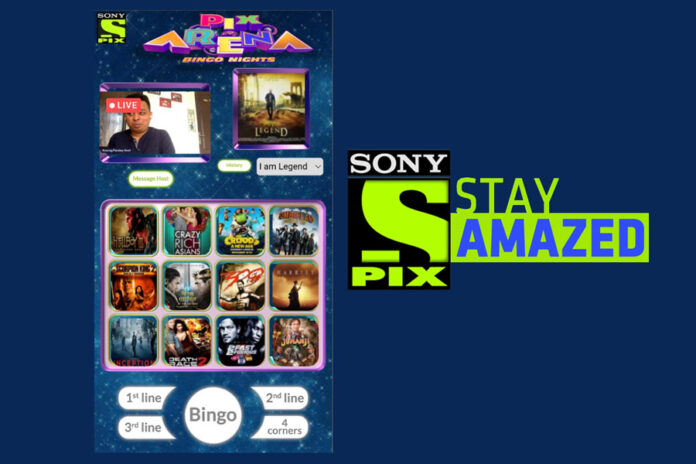 The game was developed by ExperientialEtc with a live host and SonyPix movie library
SonyPIX the English movie channel has commissioned Bingo Nights game for the movie fans on the website. The games could be accessed on the website. Inside the game audience is questioned by a live host on trailers and scenes of different movies and successful answers are rewarded with some cool stuff. Developed by Experientialetc, the game is already the hit on the website.
 The latest audience engagement tool from SonyPIX acts as promoting the website to young film buffs who want to get rewarded for their knowledge and expertise. According to the company, going forward gaming would be one of their major initiatives to connect with the millennial audience and engage with them socially.
Gamification of brands generally starts a beneficial ongoing relationship with the audience which is better than one time or multiple time ad impression. Moreover, it gives an insight into audience behavior and preferences which could be used for better marketing initiatives. Experientialetc a veteran in developing games for different clients understands how important is client data to companies and develops games which gives maximum traction to the business objectives.
According to Experientialetc, the millennial audience segment is one of the most difficult demographics to reach. With gaming content connecting with millennial audience is easier. And data shows, this particular target group plays games at least 3 times a week on their mobiles which makes it important for the marketers to reach them on gaming platform
Speaking about Bingo Nights, Karan Bhardwaj, MD and CEO, ExperientialEtc said "The challenge was to develop a game which is interesting as well as rewarding for the target group. Keeping in mind the essence and appeal of the brand we locked into a simple game of housie based on filmy knowledge along with a live host for instant gratification."
To get more updates, Follow us on
Facebook
,
Twitter
and
Instagram.
You can also join our
Telegram Channel