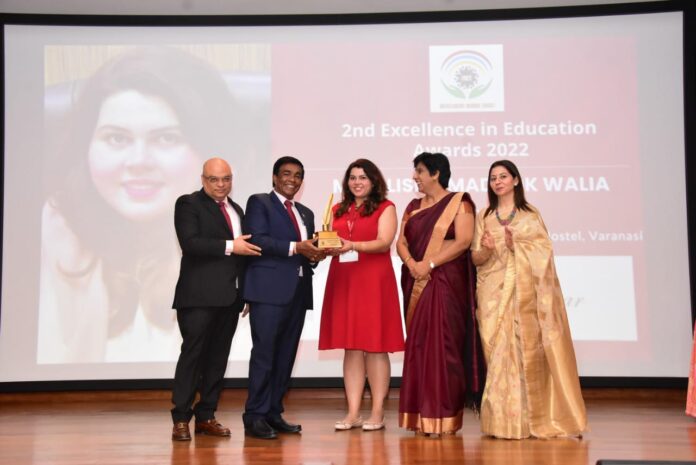 New Delhi: Sunbeam World School, a 100% online school with the best K12 Education announces admission for the 2023-24 session. With a legacy of 50 years in education, Sunbeam offers education at an affordable fee.
Recognised as India's best online school with affiliation and accreditation, Sunbeam is the perfect choice for schooling from home. The school boasts a core academic team with more than 40 years of experience.
Announcing the admissions, Alisha Madhok, Director, of Sunbeam World School said," At Sunbeam World School, we have established credence on innovation in the education system in India. We go beyond conventional learning methods and bring the best of interactive deep learning into the comfort of your home. Our teachers with more than 20 years of experience have crafted innovative tools and strategies, keeping in mind the needs of each child." 
Admission for session 2023-24 is now open Nursery to Grade 12. The school aims to reach out to learners, irrespective of their geographical location and socioeconomic background. We ensure that every child learns effectively and gets the best quality education anytime, anywhere and on any device for the leaders of tomorrow.
The school has been recently awarded "The Best E-School 2022" by the Hon'ble President of Mauritius His Excellency Mr. Prithviraj Singh and Ms. Leela Devi Dookun- Luchoomun, the Vice Prime Minister of Education Mauritius.
Apart from providing best e-education in India, Sunbeam World School is present in Srilanka, Nepal, UAE, Spain, Italy, Denmark & South Africa.
For more information, please visit Sunbeam World School's official website at: www.sunbeamworldschool.com
To get more updates, Follow us on
Facebook
,
Twitter
and
Instagram.
You can also join our
Telegram Channel