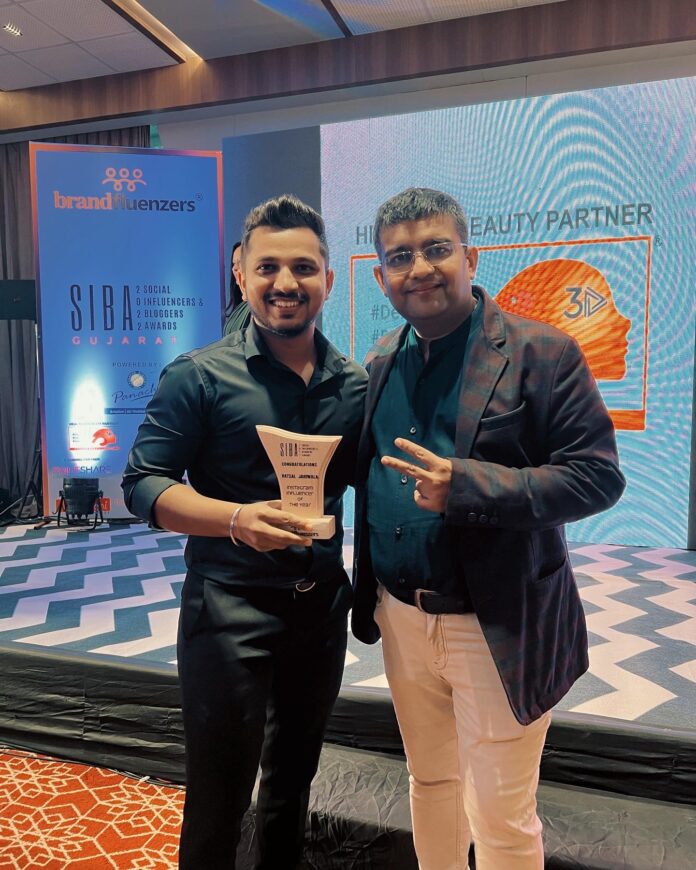 Surat (Gujarat) [India]: Ask people about their first love and most will come up with the same answer – food. While your tastes or preferences might differ, the common interest is you love food. Keeping the concept in mind Surat's Young Blogger Vatsal Jariwala started his own journey of food blogging to pursue it as his whole and sole career.
Despite being a professional photographer and pursuing commendable shoots in Bollywood, He chooses to be a foodie in his life. With his skills of photography and videography skills, Vatsal started getting recognition locally and became the first Surat food blogger to touch a milestone of 100k.
Not just that Vatsal allocated a team of passionate people and started expanding his reach to the food chains, not just in Surat but in Gujarat. This was the beginning of a new chapter and within no time he got a follower count of 168k and still counting. With this dramatic peak of followers and his quality of content, His work came into the eyes of SIBA brandfluenzers awards.
He also achieved the goal of being Instagram Influencer of the Year in Gujarat.
He along with his team is ready to take over the floor in no time.
His basic ideology of delivering content is based on the following major traits:
Be authentic.

Don't give up.

Post original content.

Show your personality!

Make friends and help each other.

Make yourself accessible.

Keep your site design clean and easy to navigate.
And these were the golden rules for his success story.
To get more updates, Follow us on
Facebook
,
Twitter
and
Instagram.
You can also join our
Telegram Channel