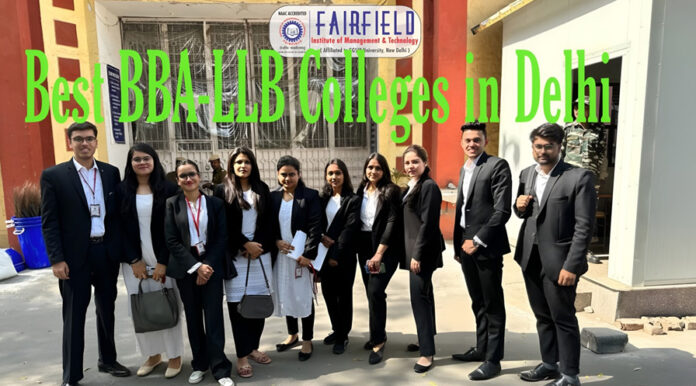 LLB or a law degree in India is one of the few courses in many combinations. A top-rated course that many students pursue is the BBA LLB course. When it comes to colleges in Delhi, the good thing is that there are a lot of exceptional colleges, and they offer students a comprehensive approach. This course is the perfect option for those students who want to aspire for both a combination.
The course is an integrated one; hence, it will last five years. Because it is an integrated course, it offers students the most fantastic career opportunities. 
However, you have to make sure that if you want to pursue BBA LLB, you choose the perfect college that will be able to help you have a one-of-a-kind experience. It can be a little difficult to secure admission to colleges because most of them depend on the result of the CLAT, which is an all-India entrance examination. There are a lot of corporate houses which look for a BBA LLB course and even pay the employees an excellent salary.
Top 5 Colleges For BBA LLB in Delhi
As we have already mentioned, the course in BBA LLB is quite lucrative. One of the better-known things about this course is that it will help you have a practical approach and write from the beginning. You will be trained on how to work with big businesses. Because of the nature of the course, it is essential to make sure that you choose a college which will help you build that aptitude. Some of the best colleges that you can consider are;
1. Fairfield Institute of Management and Technology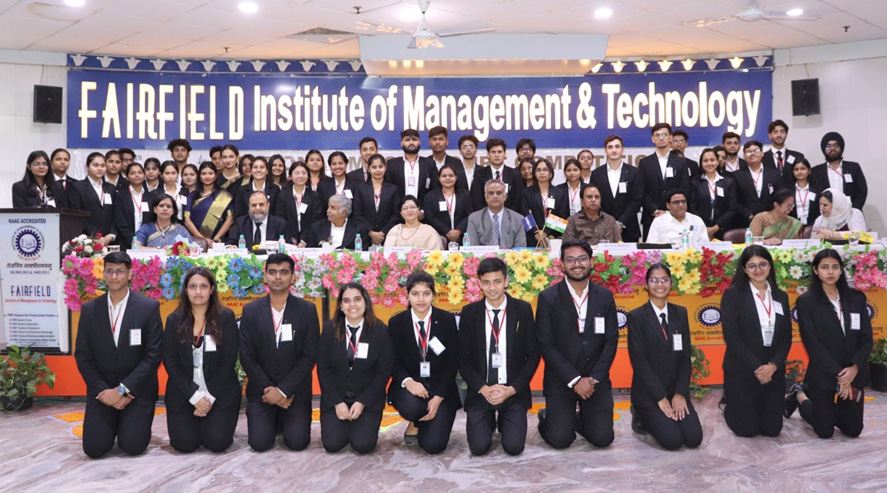 The Fairfield Institute of Management and Technology is one of the best colleges in Delhi to try out a BBA LLB course. Although it is comparatively new, their education system is highly comprehensive. The Fairfield Institute of Management and Technology has quite an impressive curriculum as well, which makes the students better equipped. There are moot courts, internship programmes, and company placements offered by FIMT. The legacy is quite promising; hence, if you can seek a college place, your future is made. You will be able to get all the admission information from the official website itself.
2. Symbiosis Law School, Noida
Symbiosis Law School's name is very popular, and it can be challenging to secure a seat. The college is known to offer some fantastic placement opportunities as well. There are many opportunities available, and what makes it more promising is the infrastructure they offer. The curriculum offers you insight into business and criminal law, which is not that promising in other institutions. The programme is a 5 years integrated course and gives you practical exposure. To secure a seat in the college, you will need to crack the SLAT or Symbiosis Law Admission Test.
3. Amity University, Noida
Next comes a university with state-of-the-art infrastructure and some fantastic resources. The Amity University Noida is quite promising; hence, you can get placement opportunities. The university was established in 2005 and was accredited by NAAC with an "A' grade. Amity University is known for its fantastic faculty set, and hence you will be able to learn from the basics. Amity University is one of the very few colleges which will offer you with a specialisation in courses like corporate law.
4. Guru Gobind Singh Indraprastha University
The Guru Gobind Singh Indraprastha University is one of the leading colleges in Delhi for pursuing a law degree. It is the largest college in Delhi, spread across 78 acres with over 800 students. The admission notices are available on the official website, and you can apply for it online. The college offers quite a good environment, and you will be able to get a practical orientation. One of the best things about Guru Gobind Singh Indraprastha University is that they are known for organising the best mock court sessions. There is a placement cell which has tie-up with multinational companies and promising legal firms.
5. Faculty of Law, Delhi University 
And finally, what is more, promising than studying law at Delhi University? There is no doubt that this department is the international hub of legal studies in India. The department was established in 1924, and they undoubtedly have the best faculty in the city for sure. There is an e-library which is exceptionally well-equipped and offers students a lot of insight. It can be challenging to secure a seat because the seats are limited.
Pursuing a course in BBA LLB is lucrative, and you will be able to build an excellent career for yourself. The only thing that you need to do is pursue a degree from a good college and then brush up on your skills. You can also choose to pursue a master's degree for better field exposure.
To get more updates, Follow us on
Facebook
,
Twitter
and
Instagram.
You can also join our
Telegram Channel