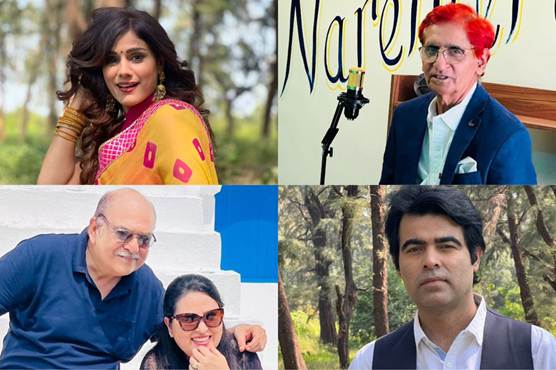 I have often wondered and asked myself the question, "What is the best age to live". Each age brings its own beautiful moments and challenges.
Have you asked yourself this question? It is a tough one but very important.
Are baba, left, right, upper niche nahi dekhiye, seedhe jaiye Colonel Yadava ki life se inspired film dekhne "Yahi Hai Lamha" to be released shortly!
It is a beautifully knitted story, brought to you by Captivant films. The movie is packed with loads of entertainment.  "Yahi hai Lamha" has seasoned stars who have once again joined hands to bring to you the answer to the question, "What is the best age to live." The cast features Nilu Kohli, Manoj Bakshi, Ankur Malhotra and Ritu Chauhan.
This movie is inspired by a soldier's life, who always lives on the edge, having no clue when they go back to the borders will they be able to see their family again. Will they be able to laugh again with them, hold them when they are in pain. All that a soldier has is the present moment to live.
Thinking more about it, this holds good for all of us as well. Right? The next moment is promised to NO one.
So chalo, chaleinjee jee lein yahi lamha jee bharke.
It's not that time is passing by, it's the life that is passing by. 
"Yahi hai Lamha" is a must watch film, with the most romantic number "Nasha", written by Col. Narendra Yadava and brought to life by the dream musical team of Nishi Malhotra, Prateek Saxena, and Biplab Dutta.
The movie is full of fun with a lot of romance, music, and the message to live in the moment, dream big and live your passion. It is based on the true life event of Col Narendra Yadava, who post his retirement from the Indian Army, took up his passion for writing songs and partnered with Nishi Malhotra to bring his songs to life. His 9 musical songs have already been launched and are available for all to enjoy.
To pass on the message of living in the moment, Colonel Yadav'a daughter Chiral and Nishi Malhotra came together as a team to make this beautiful movie to inspire people to follow their dreams and live each moment of life.
This movie is for all of us. Yes, all the generations.
So what are you waiting for? Let's go and watch the movie and see how dreams come true and how we live in the moment. After all, "Yaheehailamha" jeene ka.
To get more updates, Follow us on
Facebook
,
Twitter
and
Instagram.
You can also join our
Telegram Channel