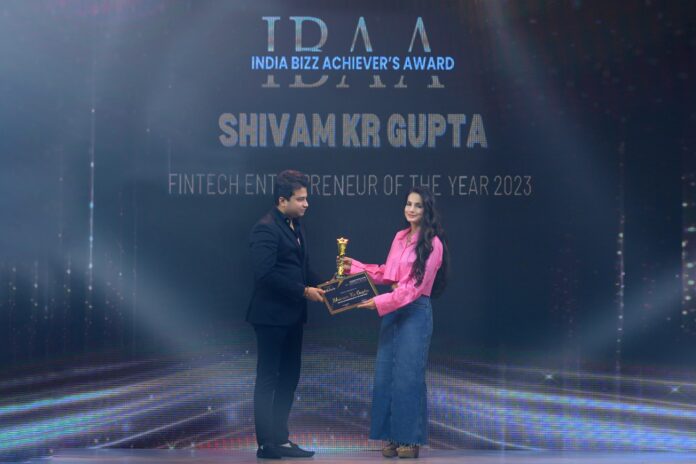 The India Bizz Achiever's Awards serve as a platform for recognizing and showcasing the excellence and promise of individuals and corporate entities that are leading successful businesses. These awards celebrate the innovative, accomplished, and entrepreneurial spirit of the winners. The event drew active participation from the realms of Bollywood and the corporate sector and earned accolades from both the media and the public for its spectacular presentation.
In a dazzling evening at the India Bizz Achiever's Awards, the spotlight shone brilliantly on Shivam Kumar Gupta, who was awarded the prestigious "Fintech Entrepreneur of the Year 2023". This coveted title, presented by the celebrated Bollywood star Ameesha Patel, recognized Gupta's outstanding contributions to the world of financial technology. Shivam Kumar Gupta, a visionary in the fintech sector, has harnessed innovation and technology to revolutionize financial services. His groundbreaking solutions have not only simplified financial transactions but also enhanced financial inclusion. Ameesha Patel, known for her admiration of entrepreneurs and innovation, was delighted to acknowledge Gupta's exceptional achievements. She praised his commitment to making finance more accessible and efficient at the India Bizz Achiever's Awards.
Gupta's recognition as "Fintech Entrepreneur of the Year" is not just a personal victory; it underscores the growing importance of fintech in the business world. His remarkable journey inspires others to leverage technology for positive change, making the financial world more accessible and efficient.
To get more updates, Follow us on
Facebook
,
Twitter
and
Instagram.
You can also join our
Telegram Channel