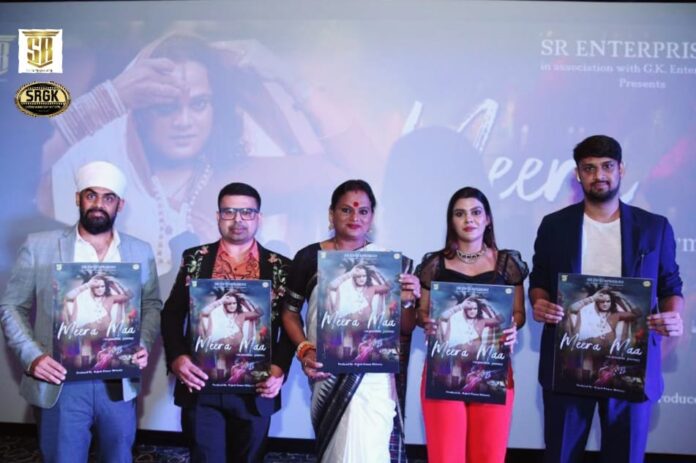 "Meera Maa" – A biopic of an Indian transgender activist, entrepreneur and politician from Odisha, who has always been honest and vocal about her opinions. She has extended her support to each and everyone out there who is in need of a voice.
She will become a beacon of hope for people who are held back by our society.
This biopic will be Produced by SR ENTERPRISES and co-produced by SRGK ENTERTAINMENT PVT. LTD.
The movie is set to be produced by RAJESH KUMAR MOHANTY and co-produced by SWAPNA PATI, GAURAV PARIKH and KIRPAL SINGH
The leads and star cast though yet to be finalised and would definitely be bigger than life names as had been shared by Mr RAJESH KUMAR MOHANTY.
Poster of the movie "Meera Maa" is already winning hearts and people are in favour of it. People are already eagerly waiting for the release date and teasers of the same.
The poster is showing aggressiveness and emotional pull at the same time.
The motive of the movie is to represent Gender Equality for all specially transgender and Kinnar community…
because nobody should feel left out in this 21st century.
MEERA PARIDA always stood up for the transgender community as she defines the life of a transgender which is difficult with 100s of barriers that they face in their daily lives. She strongly believes that everyone has equal rights to express their feelings and thoughts.
"The Movie will win the hearts of many people out there for sure " – shares producers RAJESH KUMAR MOHANTY and co-producers SWAPNA PATI, GAURAV PARIKH, KIRPAL SINGH
Get all the latest updates about the movie on their Instagram handle attached below
SRGK Pvt limited
https://instagram.com/srgk_entertainment?igshid=YmMyMTA2M2Y=  
To get more updates, Follow us on
Facebook
,
Twitter
and
Instagram.
You can also join our
Telegram Channel