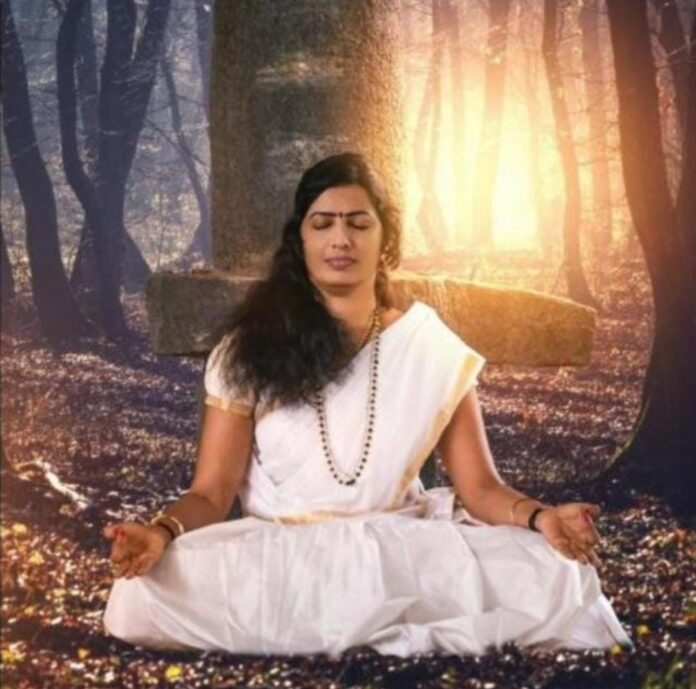 In the recent times, a lot that is being spoken, written and read on topics like Cosmic healing, Yoga Therapy and Mudra Therapy and in our Karnataka, Yoganidhi Dr. Lathashekhar's who is a devoted proponent of Prakruti Chikitsa and Yogic Living, comes to our mind first. Born in a family of a farmer and brought up in a village called Arehalli near Sringeri, she grew up with a passion for yoga and after an intense phase of training in the field of yoga she competed in many platforms to exhibit her talent. She had won gold medals 5 times in international, 5 times in national and 14 times in state level yoga competitions and has reached a highly acclaimed position in the field of Yoga as a very committed and successful Yoga Therapist and a very popular Yoga Instructor.
While her talent was extensively appreciated, Dr. Lathashekhar was not willing to limit her capabilities and knew that she still has a very long way to go and had to achieve something much bigger than this. She saw people around her who were suffering from ailments and chronic diseases for many years. She decided to take an initiative of finding a new hope and giving a better life for such people and thus chose the path of yoga therapy as her life's work. By giving over 50 yoga dance performances, authoring her very popular books Mudrasanjeevini and Yogasanjeevini, appearing on various TV shows 'Yoganidhi' Dr. Lathashekhar has strived to bring about interest and awareness on Yogic Living and Prakruti Chikitsa.
To get more updates, Follow us on
Facebook
,
Twitter
and
Instagram.
You can also join our
Telegram Channel